Fonts For Samsung S21 APK:
Many Samsung device users didn't like the writing style of the smartphone which they are using. If your font is hard to see, or you feel like mixing things up a little, you can change the font size and style on your phone. You can also jazz up your display with additional fonts available for download. This post shows how to download new fonts on the Galaxy S21. Read on if you need help adding a new font from the Galaxy Store app that you use to alter the default SamsungOne font face on your new Samsung Galaxy smartphone.
Do you think the standard font on your phone is bored? Would you like to give your Samsung Galaxy S21 Ultra more personality, with a typeface selected by yourself? To cover all these issues I am writing this post for you where I am telling you all the solutions to your problems. For that, you must follow me and ready my complete post. To begin with, one of the easiest ways to change your font is to download and use a dedicated application from the Play Store. We recommend in particular Font Changer and Stylish Fonts.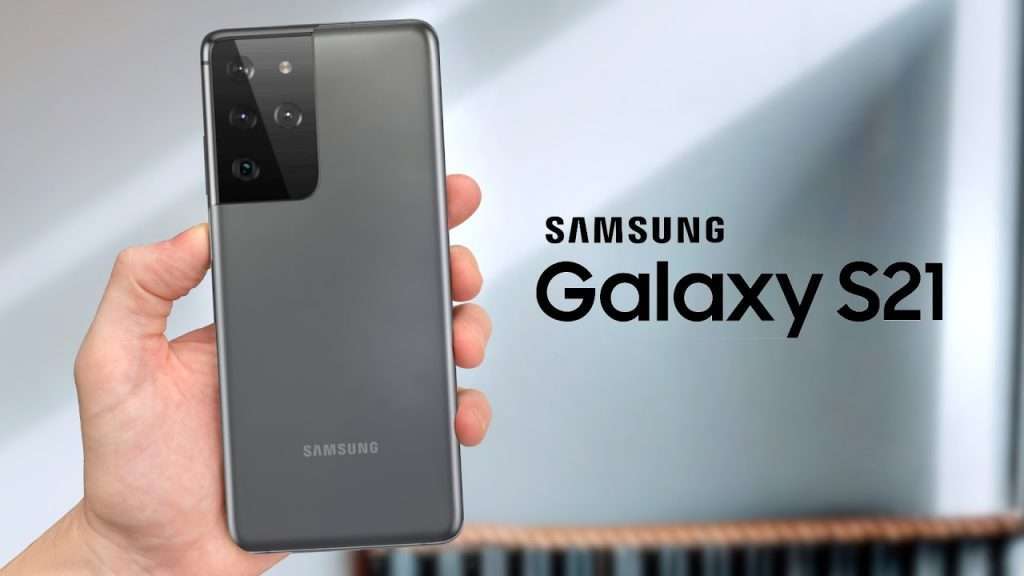 Samsung allows you to change the font in almost all its Galaxy devices running one UI. Changing the system font will have an impact across the Operating System and all apps on your device. You might be able to install fonts by sideloading APKs or from other third-party app stores, but they likely going to throw a compatibility error when you try to install them.
How to Change System Fonts on Samsung Galaxy S21?
To change system Fonts on Samsung Galaxy S21 you need to do.
On your Samsung Galaxy S21 device, navigate to Settings>Display>Font size and style.
Tap on Font Style here.
All font names will be displayed in thier original style. Proceed to select the font that you like.
When you tap the font you like, It will be applied system-wide. If you want to use bold system fonts throughout the OS, enable the toggle for Bold Font from Setting>Display>Font size and style.
Download New Font on the Samsung S21 using Galaxy Store:
Before you start, make sure that your phone is connected to the internet and has stable internet connection.
Once you've got everything set, access the apps viewer by swiping up from the bottom of the home screen. While on the Apps viewer. tap the setting icon. Doing so will open the main settings menu of your phone. Here, you will see a list of the built- in features and settings you can use and manage.
Scroll down or up to view more items. Then, tap Display. Display settings and relevant features will show up on the next screen.
Scroll down to the lower section and then tap font size and style. Doing so will launch the fonts menu where you can adjust the font style and font size.
To continue, tap Font style. A list of available fonts will populate the next display. The current font style in use is typically the default font unless you've already changed it.
At the bottom of the list you will see the option to Download Fonts. Tap on it to contiue.
Let's just go for Top Free fonts to continue.
Alist of free fonts will then be displayed. To download your preferred fonts, just tap the Download icon or Arrow down next to the name of the font.
Just wait for it to finish downloading. When the download is finished, it will be installed on your phone automatically.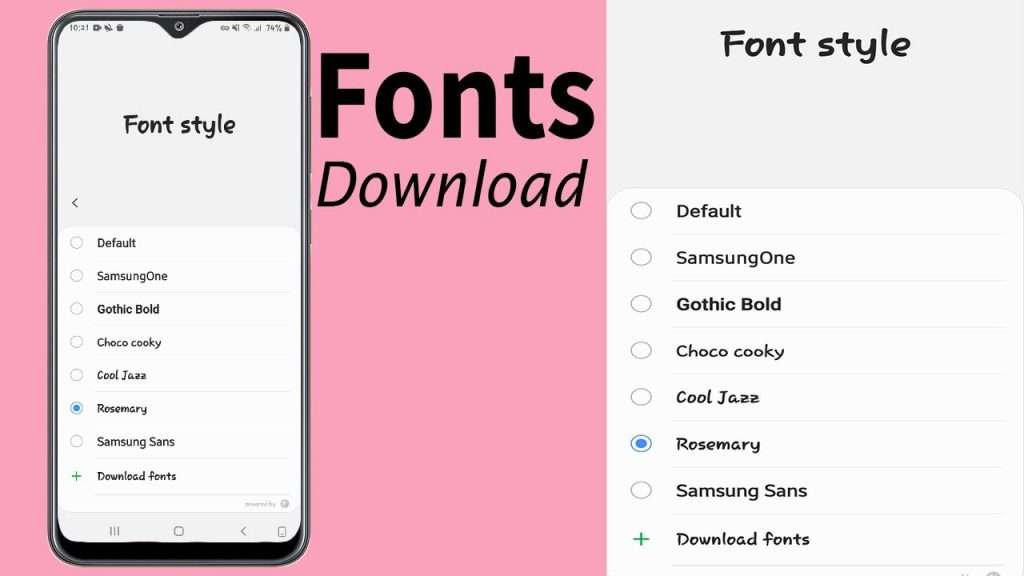 How to install Fonts For Samsung S21:
Navigate to Settings>Display>Font size and Style>Font style on your Samsung S21 Device.
Tap the Download Fonts Option. This Should open up the Galaxy store with a list of all the fonts that you can downloaded.
The majority of the fonts avaliable for download are paid, so make sure to go through all the screenshots before deciding on the font you like. Once you purchases a font, it will be automatically installed on your Samsung S21 phone as well.
Again, go back to Settings>Display>Font size and Style>Font style and tap on the new font that you just downloaded to apply it.
Download Link:
At the end of this article, I would like to suggest you download the latest version of Samsung Fonts for the S21 device. This version provides more beauty and attraction to your smartphone which you always demanded. At the top of this post, you get the download Link for Fonts For Samsung S21 APK. Also shared your options we appreciate your feedback. Thank you.